"There's No Excuse": Christian Allaire on Bringing Indigenous Fashion to the Mainstream
The Vogue writer and YA author is building his career by sharing his culture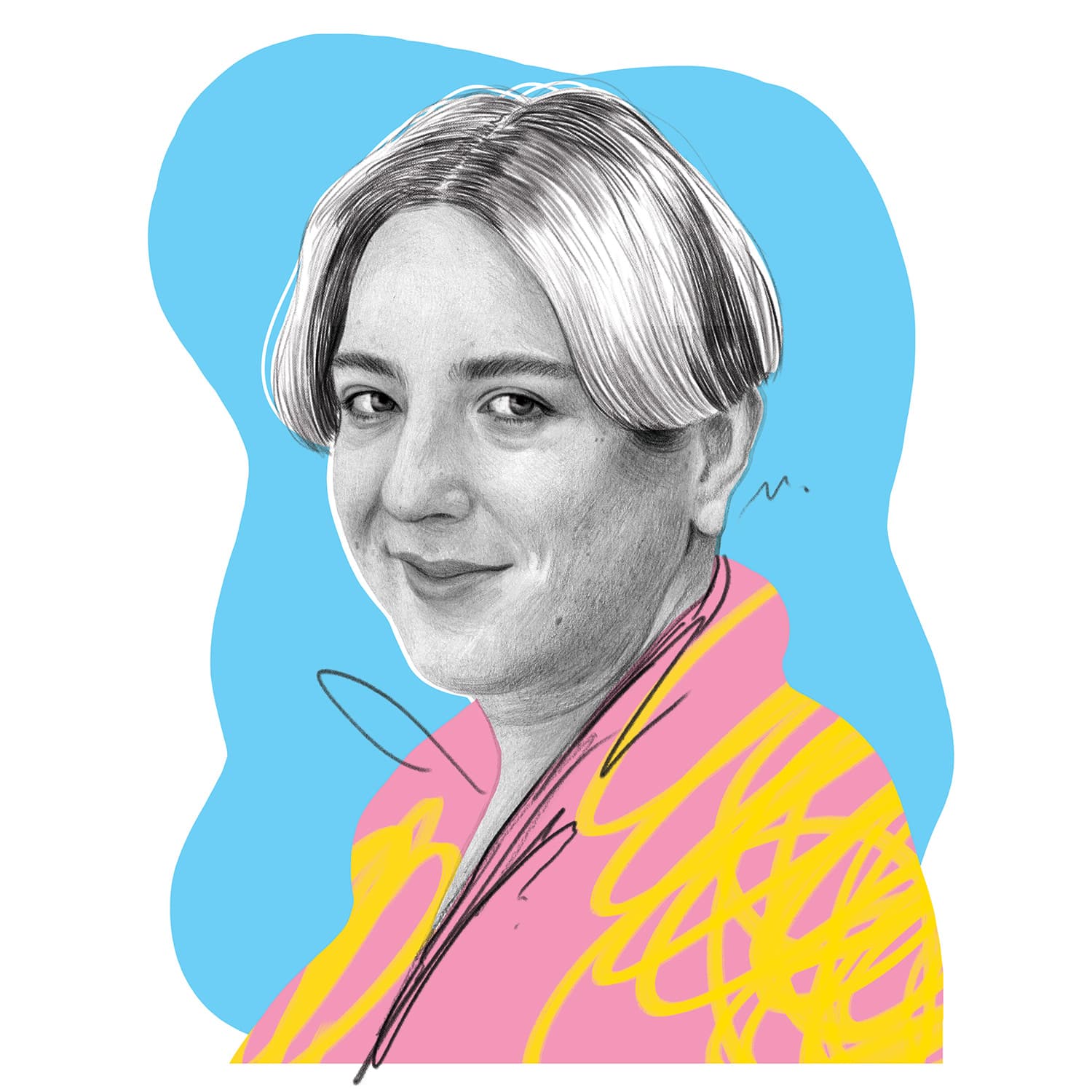 Writer Christian Allaire grew up on the Nipissing First Nation reserve in northern Ontario. His love of storytelling and cultural artistry led him to the fashion industry in New York, where he's challenging the status quo at Vogue.
---
My love of design stems from my culture—seeing beautiful regalia at powwows, and my sister dressed for jingle dancing. I'm from a small town where there was no "fashion" going on, but I would read Vogue and watch Fashion Television. I knew I wanted to be a part of that world.
I went to Ryerson University for journalism and started meeting other Indigenous creatives and designers, and I thought: "I want to write about Indigenous fashion."
During school, I interned at Flare for almost two years. Being a student and juggling an unpaid internship was not easy, and it's not possible for a lot of people. I was lucky I had my parents' support.
I got my first paying job through former Flare editor Mosha Lundström Halbert. She was in New York at Footwear News and needed an assistant. She hired me before I even graduated. I'd wanted to move to New York City since, like, middle school. To me, it felt like the heart of the fashion industry.
After three years there, I started freelancing for Elle and Refinery 29 and, during this time, I got a message from the author and editor Mary Beth Leatherdale; I'd met her in college when I was featured in a book she did called Dreaming in Indian. She said, "Hey, I'm working with Annick Press to develop its children's programming. Would you want to do a book?" It was so out of the blue, but the more I thought about it, the more I knew it was an amazing opportunity. When I was young, I didn't see any books about Indigenous fashion, so I wanted to do one that highlights traditions from a bunch of different cultures. The Power Of Style came out this past spring. It's still mind-blowing whenever I see my book in a store. I'm like, "I really did that, huh!"
While I was writing it, I started working at Vogue on a freelance, seasonal basis. One of the first stories I did was a roundup of six Indigenous designers who are using fashion to reclaim their culture. Vogue hadn't really covered Indigenous fashion before, and it ended up getting tons of traffic and was shared like crazy. We quickly realized there was an appetite for this type of content. I accepted a full-time position in August 2019.
More recently, the fashion industry has been pushing conversations around inclusivity and diversity. When I would pitch these types of stories in the past, I often heard, "We don't really want to do that right now." There's no excuse for not covering Indigenous designers, because they are very easy to find. Social media has been an amazing resource for story ideas.
As for what's next, I would love to have a more senior lens on the work we're doing at Vogue, but for now I'm just happy writing and I want to continue doing that in new ways by expanding the mediums I'm working in. I just love what I do.