Brett Belchetz Is Revolutionizing How Canadians Access Health Care
The doctor-turned-CEO on how he launched a multimillion-dollar health app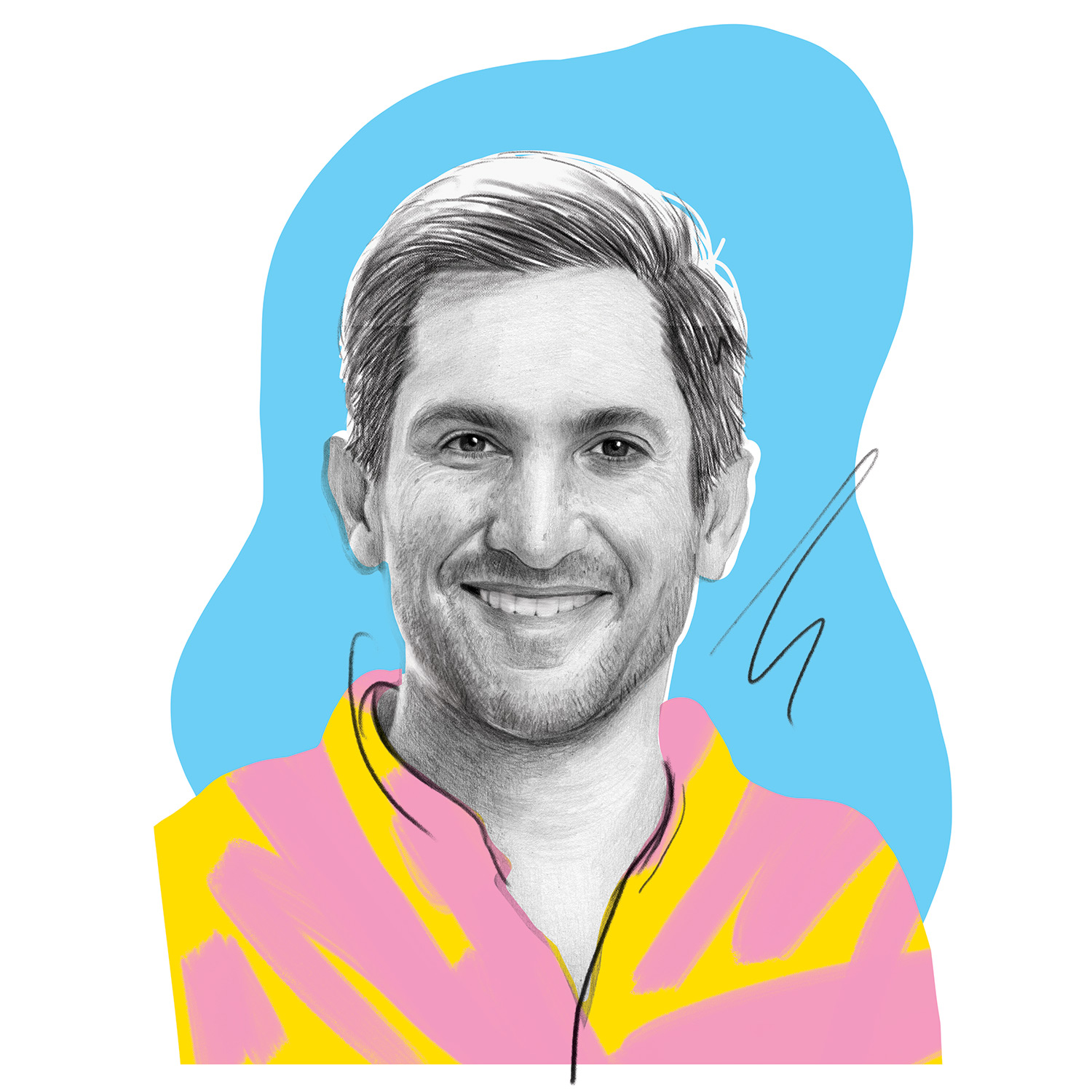 After diagnosing three friends and relatives over text, ER doctor Brett Belchetz realized that the health-care revolution could be digitized. He founded Maple in 2016—and when the pandemic struck, his business boomed.
---
I knew I wanted to become a doctor when I was a teenager, after watching The Fugitive, starring Harrison Ford as a cardiac surgeon falsely accused of murder. Of course, when I got to med school at U of T, it became clear to me that being a cardiac surgeon was nothing like The Fugitive. Surgery is about becoming an expert at a procedure and then performing that same procedure thousands of times. I knew I'd go crazy if that was all I was going to do for the rest of my life. I realized I would find the variety I craved in emergency medicine.
Over the years, working as an ER doctor in small rural towns and later in Scarborough, I began to notice the challenges in our health-care system. Patients were consistently waiting up to 10 hours to see a doctor, and everything always seemed rushed. I became concerned that our system wasn't providing the care that people deserved. There was one week in 2014 when three friends and relatives texted me asking about various minor medical problems. I was able to diagnose them all accurately via text message. They didn't have to go to the hospital, and I got to provide care while relaxing at home on my balcony. "This could be something," I thought. I reached out to a developer friend of mine named Stuart Starr and asked if he'd be able to build a platform where patients could see doctors on demand.
The Maple app is simple. You log in and enter your symptoms, then the app uses your location to match you directly with a doctor or nurse practitioner who can provide care in the next couple of minutes. The nurse or doctor provides diagnoses, treatment plans, even prescriptions. We treat conditions like UTIs, eye infections and stomach bugs. We also have specialists on the app, including dermatologists, endocrinologists and therapists.
We did a soft launch in January 2016—and it was crickets. In the first month, we had one patient. Eventually we decided to do a more formal launch the following year. We hired a PR agency, did a bunch of media and paid for digital advertising. From then on, growth was pretty steady. Bit by bit, we were able to bring in VC firms that were willing to write bigger cheques. We closed our Series A round of $14 million in 2019.
The pandemic was an absolute rocket accelerant for us. We tripled our client base and revenue in the span of two months. By that point, we had a wait list of about 600 doctors who wanted to work with us. The pandemic made people realize that virtual care is safe and effective. Virtual is now the norm, not the exception.
I believe, by and large, we've been able to provide a better standard of care for patients than they would receive at a hospital or walk-in clinic. We hear from patients in remote areas who used to drive hundreds of kilometres to get health care. Now they can see a doctor in three minutes. We have one disabled patient who was not strong enough to withstand the ER's long wait times and had skipped doctors' visits for years. Now she's able to get regular care from home.