How Stone Tile Is Revolutionizing the Showroom Experience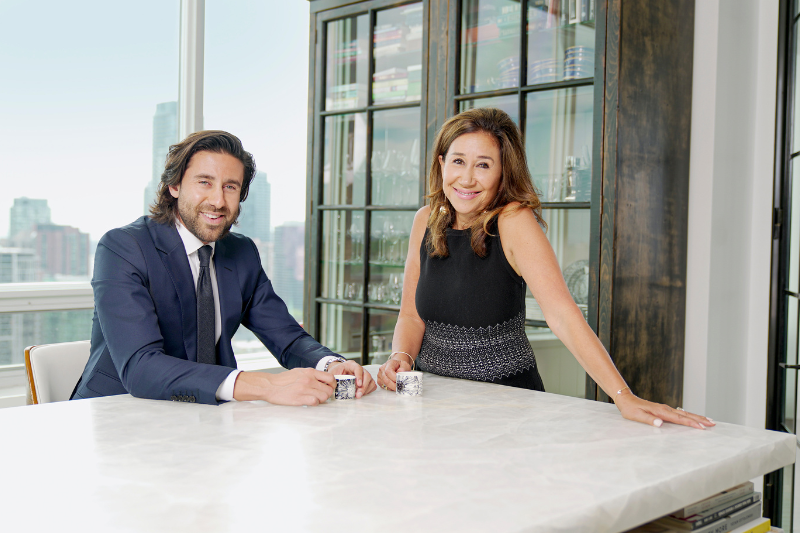 Since its inception, Stone Tile has been at the forefront of product innovation. When Sylvia Benchimol founded the company in 1992, inspired by the cutting-edge designs emerging in Europe, her vision was to bring high-quality porcelain tile resembling cuts of granite, marble, and other natural stone to the Canadian mass market.
"My mother was a pioneer in the industry, not only for being a woman but for the very fact that she saw something missing in the market and made it widely accessible," says Daniel Sultan, son of Benchimol and now Stone Tile president. "Tile was advertised merely for its durability at this time. We're proud to have been a part of redefining the value of this product in Canada."
Upon his appointment to company president last spring, Sultan has committed to honouring the brand's legacy of innovation through a revolutionary e-commerce site encapsulating the entire Stone Tile showroom experience at the tips of one's fingers. "Being second generation, I believe service is the future, and to bring unparalleled service to our customers, it's important that technology be leveraged to meet their evolving needs."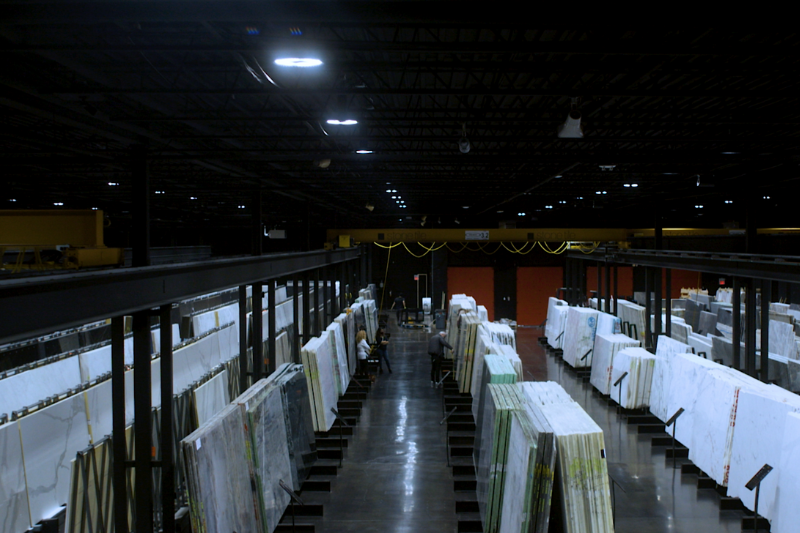 A new way to shop
Tile flooring is understood to be one of those products you simply cannot buy online. The need to touch and compare options in person has deemed showrooms the only viable way to shop the category. While some larger depots offer online shopping, this route often "comes at the cost of the showroom experience," as Sultan puts it. He says change has been a long time coming.
Planned to launch in the spring of this year, Stone Tile's e-commerce website is designed to bring the showroom experience to the masses. "Our goal is for this website to engage with consumers in the same way a sales representative would in an actual showroom," says Sultan. "It will guide them through the ideation, browsing, and selection process in a way that feels both efficient and organic."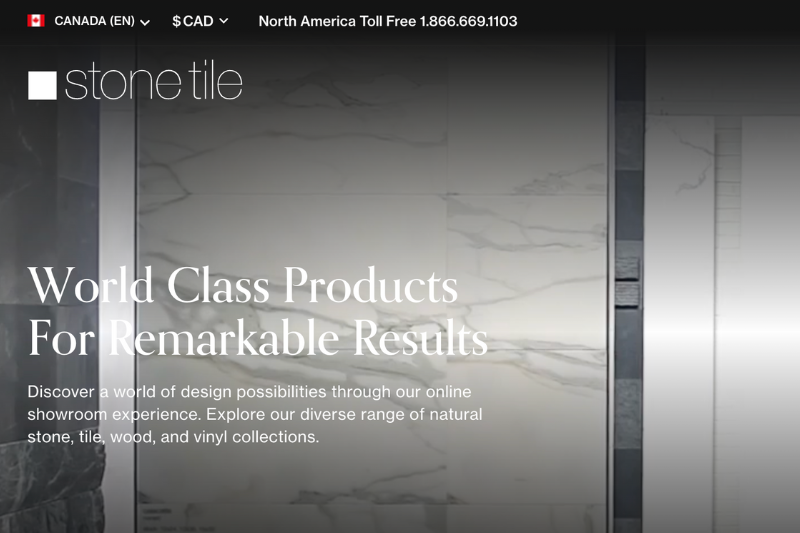 A Netflix-style menu design will make the landing page easy to navigate, and by-the-minute inventory updates will enable the website to prioritize the visibility of in-stock items so that customers aren't met with a disappointing backorder prompt upon checkout. The new launch will also feature the option to order free samples online and track your order. Beyond that, Sultan also plans to augment the site with a "Shop the Look" tool that imagines what a product will look like in your home through digital renderings.
An industry game-changer
As the Canadian-based company enters an exciting new chapter, it aims to set a precedent within the industry. "It's important to us that Stone Tile disproves the belief that you can't sell flooring products online without sacrificing customer service," says Sultan. But this technological shift serves as more than just a modernization for the brand, but also an opportunity to optimize the showroom experience altogether.
Nearly 70 per cent of Stone Tile's clientele operate in the commercial industry, and the remainder—mid to high-end residential. While staying true to the brand's reputation of attainable luxury, Sultan's vision for the new website is one that centers on accessibility. The site will connect Stone Tile to demographics across Canada that don't have brick-and-mortar locations nearby and expand its catalogue beyond the physical showroom. Incentives and loyalty programs will coincide with the launch as well—a testament to Stone Tile's origins rooted in service and community.
Stone Tile has come a long way from its humble beginning in the back of founder Sylvia Benchimol's car. Today, it's a national company with locations across Canada and more than 160 employees. As it continues to cement its footprint as a top player in the industry, its values and innovative customer service continue to set it apart from the competition.
For more information about Stone Tile International, click here.